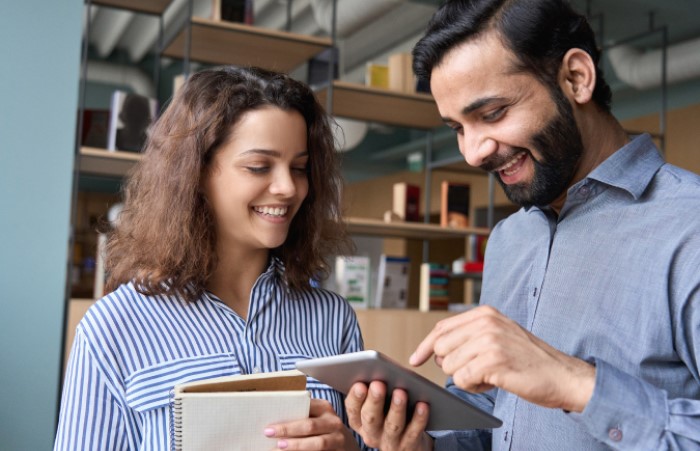 At least once every couple months, someone inevitably asks how I "got" my current job. My stock answer is usually that it was a combination of being willing to juggle multiple jobs early in my career to get experience, rarely saying "no" when asked if something was possible, and being in the right place, at the right time, to take advantage of an opportunity I was presented with. Of course, while all of that is completely true, it actually leaves out one other key component.
There have been a number of people along the way who have been extremely generous with their time and openness to share their experience in order to provide me with the knowledge to make better decisions.
Those connections I made at conferences, professional events and wherever else I could were crucial during my early days as "internet marketing manager" at Cooper University Hospital. Having made the leap from the radio and music industries to healthcare with zero industry experience, those connections at larger organizations helped me navigate my new job, find quick wins and begin to build trust within my new organization. Many, many, many years later, I still turn to friends and colleagues from my early days in the industry for honest feedback, advice and perspective to keep me sailing through both smooth and choppy waters.
That's why I was excited when Ed Bennett, industry veteran, HIHOF inductee and board member suggested we launch a mentorship program. Not only is it an opportunity to provide digital healthcare marketers with the chance to connect with our inductees and members of our board of judges, it's also our opportunity to do for others what many of us were fortunate to have others do for us.
In addition, this is an opportunity for us to help shape the future of the industry. The program will work to provide digital healthcare professionals from smaller organizations, underserved areas and underrepresented minorities the chance to receive guidance from industry veterans who have worked for some of the biggest and most successful organizations in the country.
We'll officially be kicking off the program later this fall at HCIC, but wanted to give you an opportunity to consider submitting an online application for yourself, someone on your team or someone who you feel would benefit from mentorship on a practical one-on-one basis.
How the HIHOF Mentorship Program Works
We're seeking marketing, communications and digital professionals inside healthcare provider organizations seeking guidance on issues across digital strategy, social media management, staffing, etc.
Applications will be reviewed by members of our board of judges to determine if an appropriate match with a mentor is available and the participant will be contacted to determine next steps.
Mentorships will run approximately six months, with mentors and mentees meeting monthly for an hour.
Since this will be our inaugural group of mentees, we're unable to gauge the volume of requests we'll receive, so there is a chance not all requests for mentorships can be guaranteed. However, we'll contact everyone following this year's HCIC conference in November communicate status.
Please contact us with any questions and pass along to anyone who you think would benefit from this program. We're looking forward to meeting – and helping – the next generation of digital healthcare professionals as they shape the future.