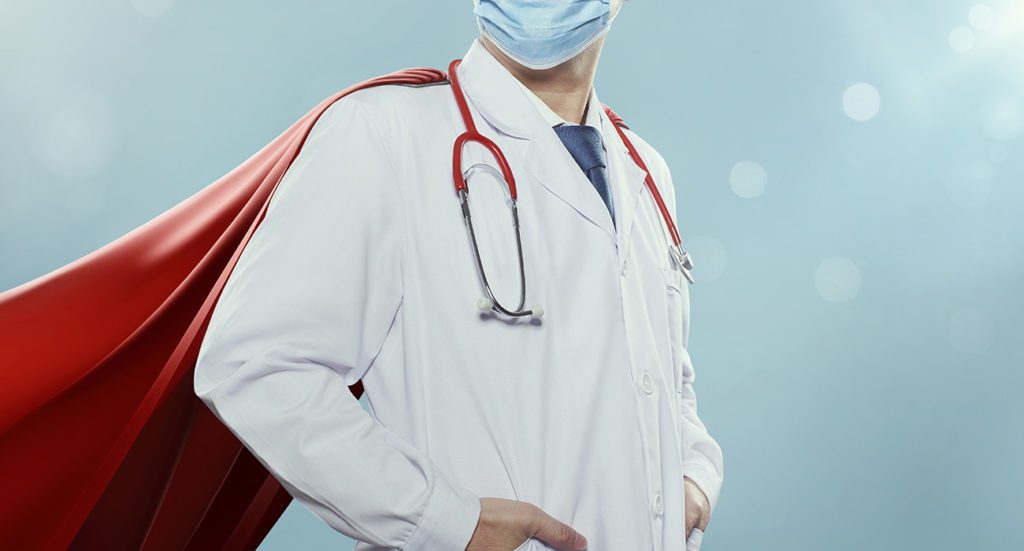 Attracting top talent for your company is not a game of chance. High-quality job candidates seek positions with companies that current and former employees will publicly vouch for.
That means online reviews play a crucial role in whether your business receives interest from highly skilled, highly interested applicants.
Of course, keeping track of all your reviews across online platforms is not easy, and no two reviews are the same. Some are unflinchingly positive or negative, while many are more nuanced. To further complicate things, employees can leave reviews in a plethora of places, like Indeed, Glassdoor, Comparably, social networks or somewhere else.
Why Your Employer Brand Matters to Job Seekers
About 80% of U.S. workforce leaders agree that a strong employer brand has a significant impact on their ability to hire great talent, according to Randstad's 2020 employer brand research. Half of candidates say they wouldn't work for a company with a bad reputation – even with a pay increase. In fact, the foremost obstacle to job seekers is not knowing what it's like to work at an organization.
So, what are job seekers specifically looking for in an employer?
A recent Software Advice study detailed the importance of employee ratings on Glassdoor's five categories: compensation and benefits, work/life balance, career opportunities, culture and values, and senior management. It found that compensation was the most important factor in attracting employees, and that negative reviews of senior management were more influential than positive reviews. Regardless, your employer value proposition should seek to improve each of these factors to cast the widest net for high-quality job candidates.
Along with your company's work environment and culture, job seekers also want to know about other candidates' experiences in the interview process. Prospective candidates are going to move to the next career listing if they see frequent negative reviews about interviews and work life. The bottom line is that candidates are watching for more than a simple listing on a career page.
How to Ask Employees for Feedback
Asking your employees for feedback is vital for improving your operations and your reputation management strategy.
You cannot expect employees to love everything about their time with your business. But even a negative review is more valuable than no review at all. This type of criticism will make you aware of areas that need improvement, especially related to human resources. Plus, job seekers are skeptical of employers with only positive feedback or very few reviews, as these could indicate a lack of engagement or insincerity.
When asking your employees for reviews, encourage honesty and make clear that negative feedback will not be met with punishment or disappointment. You should also be mindful of your approach. For new employees, that means waiting a few months before requesting feedback so they have time to assess their feelings and leave an honest review.
When requesting employee feedback, look at your current ratings and review volume on different online platforms to see which ones need more attention. Reputation management software can help you easily view this data.
Best Practices for Responding to Employee Reviews
Every employee review deserves a response, whether positive or negative. Replying to each review individually signals to job seekers that you are committed to providing an optimal work environment for employees.
When responding to reviews, think of what your potential hires will think when reading your response. If you display fairness and professionalism in your public reply, it reflects well on your employer brand.
Even if you feel a negative review is unfair or mean-spirited, present your brand as the bigger person. A good rule of thumb is to adhere to the three A's: Acknowledge, Articulate and Advise. Following this blueprint will help you learn from your mistakes, convey your message and explain how you plan to improve your business.
Three Essential Steps to Improve Employer Brand
1. Personalize your profiles to each candidate persona
You can post an up-to-date logo and description, as well as create content based on who you want to attract. Glassdoor, for example, allows you to create a personalized view of your profile for up to four different audiences based on their background.
2. Update your profile often
Candidates are much more likely to submit an application if they can see the latest milestones, product releases, community service projects and other employer branding content. Updating your profile often lets you show potential candidates why your company is a great place to work today – not a few years ago.
3. Track and respond to reviews
Many platforms alert you when someone leaves a review or comments on a post. It's also important to keep track of your reviews to stay in tune with what's going on in your business and if there are any common threads that need to be addressed to shift the culture into a better place for candidates.
Knowing how to properly ask for and respond to employee reviews will help you boost your brand as job seekers look for the best employers. However, without proper reputation management solutions, you will have a hard time knowing where to focus your efforts. With the right technology, you can gather your brand's reviews and ratings from sources like Glassdoor and Indeed, analyze review data, and gain insights into your brand's performance across locations and against competitors.
With the right processes and tools at your disposal, optimizing your employer brand and thoroughly managing reviews will put you on the high road to attracting and retaining top talent.
Questions? Comments? Reach out to me any time at aclifford@binaryfountain.com.