The Healthcare Internet Hall of Fame (HIHOF) is pleased to announce that a new judge been added to the Board of Judges. The HIHOF Panel of Judges is comprised of individuals with a history of distinguished accomplishments in the healthcare internet marketing industry.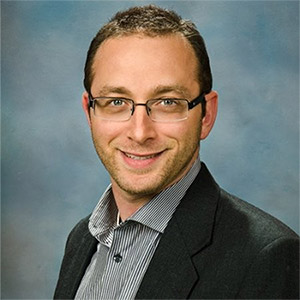 Joining the Panel of Judges this year is Allen Gottfried. Allen replaces a departing judge, Jim Edwards, who has fulfilled his term of service.
Allen is Manager of Digital Content at Wake Forest Baptist Health in Winston-Salem, North Carolina. He brings an award-winning track record for web and digital products garnered within the healthcare arena, as well as other marketplaces. As a well-skilled and knowledgeable healthcare digital marketing and communications leader with Wake Forest, he focuses on the development and implementation of digital marketing strategies, optimization of paid and organic search and video optimization (which he has presented on at HCIC). He continually strives to learn and effectively implement new technologies including advanced CRM, e-mail and personalization tools, to ensure an enhanced user experience across the breadth of the health system's digital outlets.
Prior to relocating south from his Jersey Shore roots to North Carolina, Allen was with Saint Peter's Healthcare System in New Brunswick, NJ as the Manager of Internet and Online Strategies, where he oversaw and executed all things digital.
Outside of healthcare, Allen loves spending time with his family and also operates his own freelance business focused on web, digital marketing, and video services that include 360-degree panoramic photo tours, award-winning music videos, local video optimization, and digital marketing consulting to local businesses.
Allen will join his colleagues later this year to select the HIHOF Class of 2017. The 2017 inductees will be presented at the 21st Annual Healthcare Internet Conference in Austin in late October.
To learn more about the 2017 HIHOF Judges and nominate a candidate for the HIHOF 2017 Class, visit the HIHOF website.